Author of Paranormal Romance, Science Fiction, & Fantasy





Specializing in Vampires and RARE SUPERNATURALS
| | |
| --- | --- |
| Posted on October 30, 2015 at 6:50 PM | |
Hi Everyone,
I have a new website in production with a new webmaster. In consideration of this, I have to change some items on the website. The members area will be going away for now. I'm sending a notice to everyone, as I don't want hurt feelings.
Also I have two contests currently that you may enjoy. Please, see the home page of the website for the links to The Romance Studio and also Nights of Passion.
Thank you. Let's see what the holidays and the New Year brings.
Thanks.
Susan

| | |
| --- | --- |
| Posted on March 6, 2015 at 11:15 AM | |
I have a World Book Day Contest set up on Facebook. It's one of the accepted contest apps on Facebook.  You will see the Yellow Star. Click on the words beneath it.  To enter you put in your name, email and submit. https://www.facebook.com/pages/Susan-Hanniford-Crowley-Author/100144180076034" target="_blank">https://www.facebook.com/pages/Susan-Hanniford-Crowley-Author/100144180076034

Contest ends on Saturday, March 7 at midnight Eastern Time. Yes, I'm having a multiple day World Book Day! Giggles.  Remember you can't enter here, only over there.  Good luck!

| | |
| --- | --- |
| Posted on October 23, 2014 at 6:25 PM | |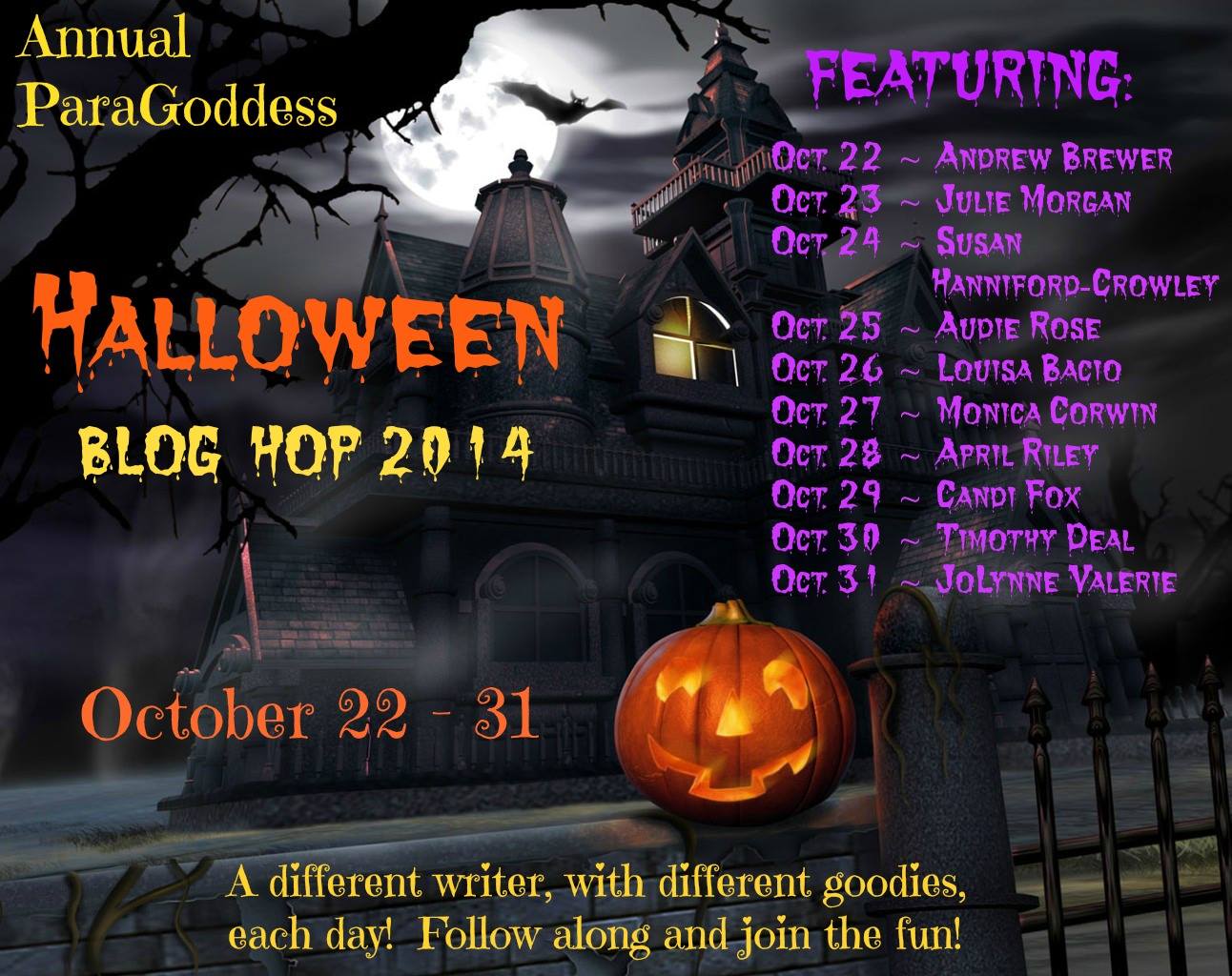 Welcome! You have landed in a cornucopia of contests!
My Contest 1:  I have joined the ParaGoddess AnnualHalloween Blog Hop. 
I will be giving away to one lucky commenter to this post that says, "I love Max," an ebook copy of Vampire King of New York, my paranormal/supernatural romance novel in their choice of Kindle, Nook or Kobo format.  You have to enter your comment here with your email and user name in the comment box. One winner will be randomly drawn on Oct. 31, 2014 at 11:59 p.m. The winner will also be posted here. The contest is void where prohibited by law.

Good Luck everyone!

Now here are the other blogs running contests:

Oct. 22 - Andrew Brewer
http://www.andrew-brewer.com/my-blog
Oct. 23 -Julie Morgan
http://www.juliemorganbooks.com
Oct. 24 - Susan Hanniford Crowley
You are Here!

Oct. 25 - Audie Rose
Oct. 26 - Louisa Bacio
http://louisabacio.blogspot.com
Oct. 27 - Monica Corwin
Oct. 28 - April Riley
http://thepassionatemystic.blogspot.com
Oct. 29 - Candi Fox
http://allthingscandi.blogspot.com/2014/09/welcome-hello-everyone-welcome-to-all.html
Oct. 30 - Timothy Deal
http://www.shroudmagazine.com/%23!blog/c1gie
Oct. 31 - JoLynne Valerie

My 2nd Contest: Friday, Oct 24 -31: I and a pile of romance authors will be on The Romance Studio Spookaloosa http://trsparties.com


My 3rd Contest: Sat., Oct. 25-31: On Nights of Passion blog, the passionate crew, some guests, and I will be doing giveaways on and off throughout the week. I will kick off Sat. Oct. 25 with the incomparable Rebecca Royce and her shifters and demons. On Fri., Oct. 31, I will be Stacy Hoff's guest and giving a very special prize to one lucky contest winner! http://nightsofpassion.wordpress.com


-Susan
Susan Hanniford Crowley www.susanhannifordcrowley.com Where love burns eternal and whispers in the dark!
Vampire King of New York available at Amazon Kindle and print, Barnes and Noble Nook and print and in Kobo