| | |
| --- | --- |
| Posted on June 1, 2013 at 6:55 PM | |
As many of you know, I've been working on re-releasing the Vampires in Manhattan series after my publisher closed, and that I had a new publisher who would be publishing a new book starting a new series. It will be released on Wednesday, June 5th (with Kindle first), but I'm going to do a cover reveal today and let you in on what the book is about. For my readers who loved the Vampire David Hilliard. (David blows kisses.) You will be surprised.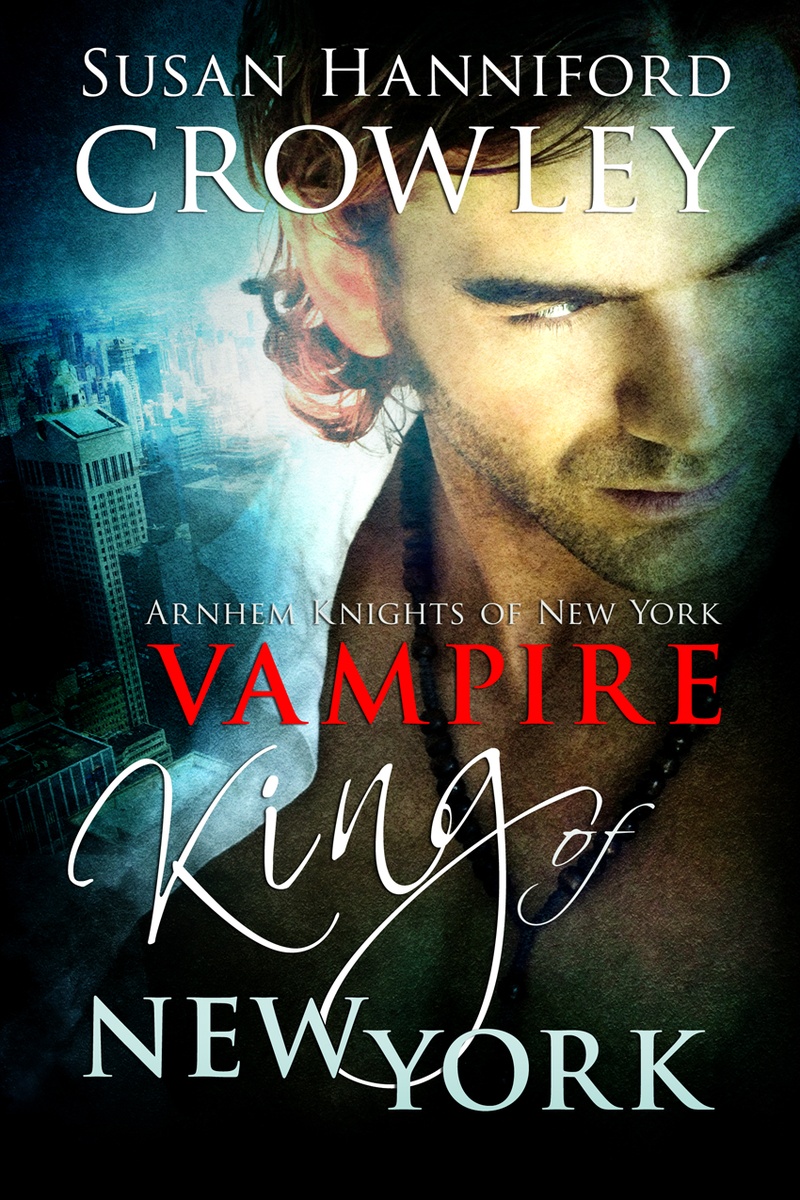 This book is about the vampire who re-made David Hilliard when he was in a young and savage state. This is the vampire responsible for making David the vampire we love today.
Vampire Max Vander Meer, CEO of VMeer Industries, cannot deny his Viking heritage and makes a desperate plea to the Norse Goddess Freya to find the only woman who can heal his heart. To do this, he must return to the city he helped build–New York City, a city now being threatened by an ancient terror. When he enters a Manhattan restaurant and meets Evelyn Beaumont, David Hilliard's sister-in-law, he is struck by her resemblance to the woman in his dreams. Evelyn still mourns the death of her young son who died in a car accident with her philandering husband. Lacking the dramatic storm-wright powers of her sister, Evelyn feels that not only is she supernaturally wanting but love has passed her by too. How can Max win her love when she doesn't trust him as a man, and she doesn't want to be a vampire? If Max returns to Iceland without her, he will be encased in ice!
Special Note: This book being the first in a new series focuses on the inner workings of the Arnhem Knights of New York. It shows what they do and how, and how Max as the Vampire King of New York defends, protects, and rules.
Watch for the Release Announcement on Wednesday! I will be announcing in many places including Facebook, Twitter, and here on my website. I will be announcing the Nights of Passion Release Party at the end of Monday's Paranormal-Scope on Nights of Passion blog.

Thank you for hanging in there and believing!
-Susan
| | |
| --- | --- |
| Posted on February 5, 2013 at 8:10 PM | |
2013 had brought all sorts of things.  I'm working on the 2nd edits of my novel about Vampire David Hilliard's father, Max.  I'm real excited to be working on this with Soul Mate Publishing.  As soon as I know, I will be announcing the launch of that new book and the beginning of a new series.

My other publisher Tease Publishing is closing its doors.  Already the links to all their books are gone.  I am sorry that for a while my already published work will not be available.  I will be working to get that out again. 

Change happens and we hope to grow and become better. Hugs, everyone.  Keep the good thoughts!

-Susan
| | |
| --- | --- |
| Posted on June 22, 2011 at 8:33 PM | |
I want to tell you about an important book for writers.  More and more publishers are depending on authors to market their books.  Now there's real, practical help. 

Romance writer and advertising expert Jennifer Fusco had written the book Market or Die: Sensible Brand Building Advice for Writers (Volume 1).  Jennifer will be on Nights of Passion blog on Sat., June 25th.  She will also be running a contest.  One lucky commenter will win an website analysis.  Is your website effective?  How can you improve it?  Jennifer will let that lucky person know.

So enter at http://nightsofpassion.wordpress.com  on Sat., June 25, 2011.  See blog for details on entering. 
--Susan

| | |
| --- | --- |
| Posted on December 12, 2010 at 9:05 PM | |
My steampunk erotic romance Mrs. Bright's Tea Room will be released on Wed., Dec. 15th.  I'll be having a release party and contest on the next day on Nights of Passion blog.  http://nightsofpassion.wordpress.com

Join us enter the contest, asks questions, dress casually, have some fun.

Also the voting for the Bookie Awards is still open.
My work has been nominated for 3 Bookie Awards. If you haven't gotten the chance to vote.
If this is the first you've heard about it, I'd love your vote at: http://www.authorsafterdark.net/bookieawards.html
Vampire in the Basement – Best Shifter Short Story in Poll 1 & Vampire Short of the Year in Poll 4 and
Poseidon' s Catch for Best Fantasy Short in Poll 2.
Last but not least, this is an invitation to receive my occasional and very confidential newsletter.  All you have to do is email me at onlyladyknight(at)yahoo(dot)com and put Newsletter in the subject line.  I will be having a special contest for the Newsletter subscribers in January.

Thanks.
--Susan
| | |
| --- | --- |
| Posted on October 3, 2010 at 6:04 PM | |
I'm thrilled to announce that a limited print edition of The Stormy Love Life of Laura Cordelais is for sale through my Web Store.  This is before it goes into general distribution. 

Also coming up:  I am guest blogging in several places this month.  Check out the Calendar.  I always have to keep myself focused. 

What I'm especially excited about is Halloween.  This is the height of my writing season, when I'm the most inspired.  Woo hoo.  I'm going to get another pumpkin.

--Susan